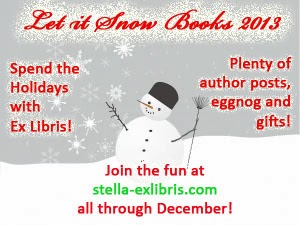 Guys, I am over the moon*! My book Temptation was selected by Stella at Ex Libris as one of the best books of 2013! She's featuring each book during the month of December and today she's featuring mine! I wrote a guest blog post about my favourite holiday, and nope, it's not Christmas (although that would have to be second).
You'll have to go check out the post and do comment over there, since you'll be entered to win a free copy of Temptation.
Below is a hint, and if you want another hint, well, check the spelling of "favourite".
*"Over the moon" is a British expression that is perfect for this occasion!