Southern England doesn't get much snow, but in the last couple of years we've woken up to snow more than once.  I love a snowy morning, before the snow drops from the tree limbs.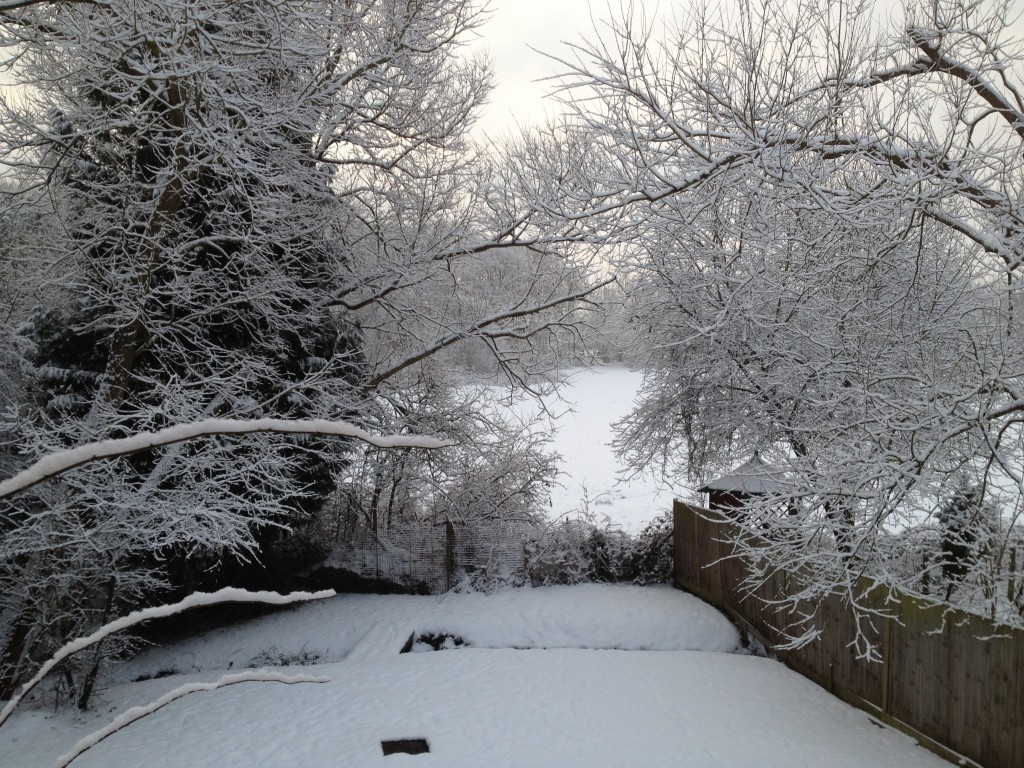 This is the view from my bedroom window this morning. Last night we got about two inches of snow, on top of the patchy snow left from Sunday's four inches.
Our dog came from an Irish rescue organization, and Ireland has even less snow than southern England.
Behind our garden is a pasture, which, unusually for this time of year, is populated by cows. Normally they'd be in the barn, and I suspect that's where this cow wishes she were.
Pretty soon the snow will be gone and we'll find snowdrops, small white flowers that carpet the ground in February, left behind. And then daffodils, and finally bluebells—all of which grow wild in the countryside of southern England.
But now it's time for another cup of tea, and some writing.