Author of Temptation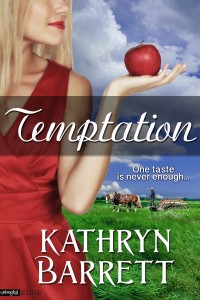 "Temptation held my heart while I read it." —Bookish Babe

Be sure to see the latest news on my blog.

But first here's that bit you're dying to know…
Who am I, anyway?
I'm an author of romantic fiction. I write love stories—with happily-ever-after endings, after a fair amount of emotional upheaval. My goal: Make 'em laugh, make 'em cry.
My first book, Temptation, was released in February 2013 by Entangled Publishing.
Where do I get my ideas?
From an online source called "freewritingideas.com." No, not really. I wish it were so easy, but my ideas all stem from my rather cheeky muse (these days she speaks with a British accent), who unfortunately doesn't appear on command. But the blank page must be filled, regardless of whether or not she's in the mood to play, so I just forge ahead, and the ideas come, fueled by serendipity and my rather stubborn characters.
In other words, I go where the characters lead me, and a couple of times, that's been Philadelphia.
What's a nice girl like me doing living abroad?
I currently live in England, right outside London. But I'm American, as American as apple pie, Wal-Mart, and fanny packs. (Yes, I have one, and no, I don't call it that. Unless I want to invite lewd propositions.) Despite my husband's career with the Air Force, I'd never lived abroad until he was assigned to London.
I love living in England. When I'm not writing I try to explore every inch of this island, rich in history and stories. Stately homes, castles, Roman ruins—I've been to just about every one in a hundred mile radius, plus a few stone circles.
What else?
You can see what I've been up to on my blog. I hope to have a newsletter soon, with news of upcoming releases. As they say in America, stay tuned!